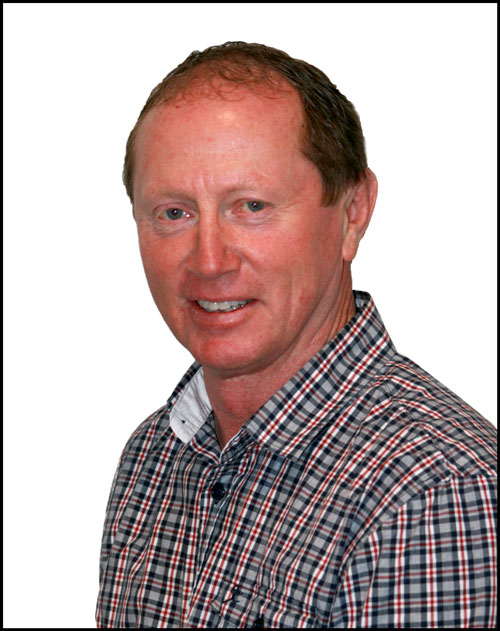 Quigley Developments is a family owned business started in 2003 by its Director Chris Quigley. Chris is a 'born and bred' Cantabrian, coming from a farming background in North Canterbury. He lives with his partner Wendy and their two children in Christchurch.
Chris took part in his first building project in his late 20's and hasn't looked back since. He is trade qualified, a Licensed Building Practitioner (LBP) with a Site 2 Class Licence, and is a registered Certified Builder (CB).
Chris's passion for building, combined with his broad trade experience is a proven recipe for creating quality buildings in a dynamic trade and fast-paced industry.
Over the years, Quigley Developments has carefully refined a skilled team of tradesmen who are detail oriented with a can-do attitude.
The team takes pride in their loyal working relationships with a range of key suppliers and other trade professionals. Trust and confidence ensures each project runs smoothly and efficiently, because we believe that customer satisfaction matters.
With many years of experience in the industry, Chris and the team value their promise to deliver your building project; on spec, on time and on budget.
The New Zealand Ministry for the Environment defines medium density housing as:
"Comprehensive developments including four or more dwellings with an average density of less than 350m2 per unit. It can include standalone dwellings, semi-detached dwellings, terraced housing or apartments within a building of four storeys or less. These can be located on either single or aggregated sites, or as part of larger master-planned developments". (Ministry for the Environment, 2013)
Visit our Gallery for some fantastic examples of our medium density work.
"We highly recommend Quigley Developments (and have!) as a building company that works in a prompt manner, communicates clearly and works to a high standard. All staff are pleasant and friendly throughout the building process and are highly skilled producing quality work. We greatly appreciate Chris and the team's flexibility and patience in allowing us to manage parts of the build. We love our new home. Thanks so much from the Grey Family."
The Grey Family, Beckenham.
"We are extremely grateful to Chris for seeing us through our negotiations with EQC and the insurance company. We feel that we wouldn't be where we are without his help. We are very happy in our new home."
The Andrews Family, St Martins.
"We have known Chris and Wendy Quigley for approximately 1 year, having bought a townhouse from their company Quigley Developments. The standard of workmanship on our townhouse is excellent and completion dates were met for them. Wendy was excellent in putting us in touch with various suppliers to look at products and came up with very useful suggestions with regard to the interior decorating. We have built a number of houses over the years and we would have no hesitation in recommending Quigley Developments to any future clients."
Denise & Roy Geary
"Having recently purchased our own home after being your tenant for the past 6 years, I would like to say thank you for being the most kind and caring landlords we could ever have hoped to have.  Even your advice regarding the purchase of our new home was so kindly received.  We wish you all the very best for the future."
Karen & Roger, Christchurch
"Really enjoyed our stay.  Lovely and modern, and well equipped.  Very clean which made the stay very comfortable.  Love the special Touches, chocolates, mil supplied, tea and coffee and linen supplied.  Thank you very much"
S Coles

"I would like to share our immense satisfaction with Chris Quigley and his building company Quigley Developments.  They were absolutely fantastic; words cannot express how pleased we have been with every single aspect of dealing with them.  From the exceptional attention they paid to getting every detail 100% perfect, the extra effort which went into helping us select colour schemes and modernising various details of the house, the easy-going, friendly nature of the entire team – we could not be happier.  We were also amazed with how stress-free the entire operation was for us while Chris and the team were working on the house.  I would highly recommend Quigley Developments; it was well worth the wait and we are more than satisfied with the end result."
C & A Musson, Christchurch
"Fantastic place. Very impressed.  Had everything you need.  Would highly recommend their holiday accomodation."
C & R Popham
Excellent Friendly service with everything provided for a comfortable stay near the centre of the city.  Will recommend to anyone coming to Christchurch. Five Stars!
Happy Guest
Thank you, this was a good experience.  We appreciate the access to washing machine, and the extra towels, linen and even the shower gel and welcoming chocolates were a lovely touch!  Definitely will Recommend!
Issma & Nasses